New Orleans, Louisiana Business Insurance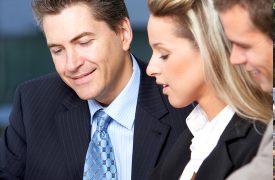 Dutel Insurance Agency, we pride ourselves in evaluating your business insurance needs in Covington, Louisiana. We take the time to find out the different challenges your industry may have for insurance concerns and tailor a package that fits your risks. We also look at other exposures your business may have according to your personnel, location and future plans.
And because we're business owners too and understand the need for good cash flow, all business insurance policies have easy premium payment plans available to fit your budget!
Your insurance agent will take the time to get to know you and your business. We are very good at working with a variety of different kinds of business owners, from the proprietors of exciting new start-ups to seasoned business owners who have a proven track record of their own. No matter how long your company or organization has been in operation, what industry you are in or how many employees you have, we'll make sure you have the perfect insurance coverages for your needs.
And when you work with our insurance agency, you get only the best: Our top-rated companies work with local businesses as well as global providers to ensure even the worst disaster won't affect your business adversely. The result is not only superior business insurance coverage at the most competitive prices, but also the peace of mind you need so you can run your business without worry.
Business Insurance Experts in Covington, Louisiana
At Dutel Insurance Agency, we can design a specialized package according to your property, liability, and casualty needs. We are also proactive in identifying any factors that may increase your premiums or change your risk, and provide consulting and risk management options to protect your business.
​Don't just wonder if your business insurance policy covers all the possible eventualities you need it to cover. Speak to one of our highly qualified insurance agents and be sure. Dutel Insurance Agency provides the kind of Covington, LA business insurance that's tailored to fit your company and the way you do business. Contact us today for a quote!